ARGUS Component Monitoring (ACM)
Recurring automatic testing cycles measure and evaluate all the relevant grinding machine axes involved in the process, and thus enables early detection of electromechanical deviations. Maintenance costs are optimized both in terms of planning and diagnosis, and some potential EOL anomalies may be avoided.
Fully integrated system for autonomous monitoring of the machine, its components, and the process.
Highlights:
Automatic and autonomous monitoring of the machine and its components
Cyclical run of specific NC-programs for component monitoring
Automatic warning message addressable to selected persons
Combination of Reishauer experience in regards to the machine's mechanical functioning and the grinding process.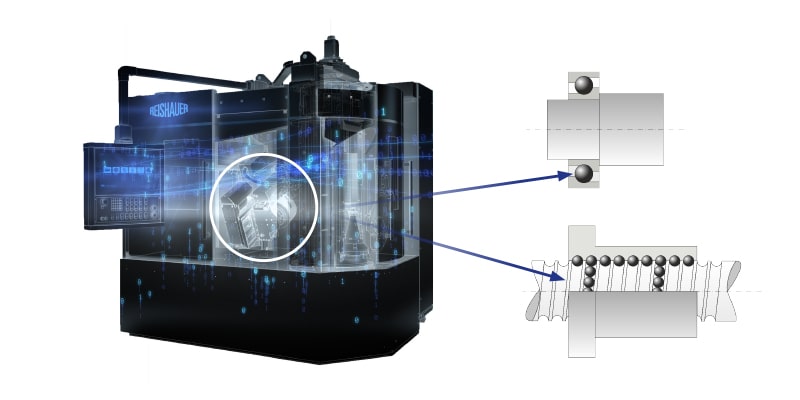 Contact us
For further information, please contact us.