ARGUS Process Monitoring (APM)
The dressing and grinding process are measured and monitored by smart real-time data processing and tested algorithms. For each workpiece, all data generated during dressing and grinding are recorded and stored in a database and remain 100% traceable. Using the stored process and tooling data, including workpiece identification via DMC, offers the means of comprehensive analysis. Due to process interaction, and using preset evaluation limits, workpieces that exceed or fall short of these limits are automatically removed.
Highlights:
Technologically fine-tuned to generating grinding by utilizing analytical process models
Automatic removal of faulty workpieces (faulty prework, for example) and grinding wheel breakage detection
Fully integrated into the Reishauer MMI
Language switch
Selectable operator access
Simple and guided learning of the limit values
Simple optimizing of the limit values by the operator
Limit values are loaded together with the workpiece program
Utilization of a wide range of sensors
DMC for unequivocal allocation of each workpiece to a discrete machining operation
Monitoring the grinding and dressing process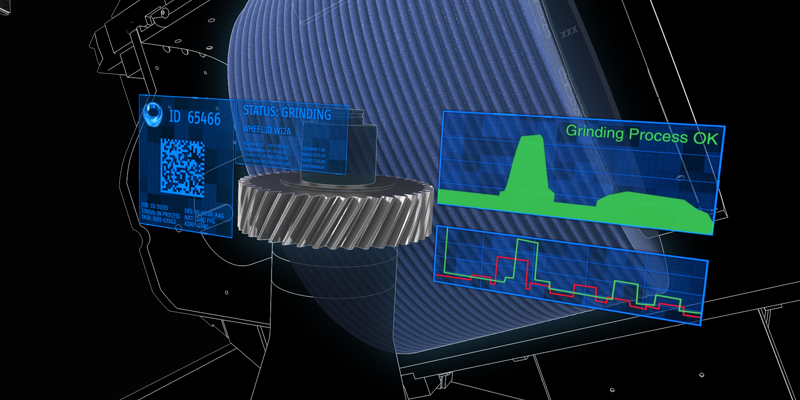 Contact us
For further information, please contact us.